CPU Benchmarks

Over 1,000,000 CPUs Benchmarked

----Select A Page ----

--- CPU Charts ---
--- Other Information ---

How does your CPU compare?

Add your CPU to our benchmark chart with

PerformanceTest V9

!

Mobile AMD Athlon 64 3400+

Price and performance details for the Mobile AMD Athlon 64 3400+ can be found below. This is made using thousands of PerformanceTest benchmark results and is updated daily.

The first graph shows the relative performance of the CPU compared to the 10 other common (single) CPUs in terms of PassMark CPU Mark.
The 2nd graph shows the value for money, in terms of the CPUMark per dollar.
The pricing history data shows the price for a single Processor. For multiple Processors, multiply the price shown by the number of CPUs.
Mobile AMD Athlon 64 3400+

Average CPU Mark

Class: Laptop Clockspeed: 2.2 GHz
No of Cores: 1
Typical TDP: 81.5 W



Other names:

Mobile AMD Athlon(tm) 64 Processor 3400+


CPU First Seen on Charts:

Q1 2009


CPUmark/$Price:

NA

Overall Rank:

2525


Last Price Change:

NA


511



Single Thread Rating: 6652
Samples: 2*
*Margin for error:

High





2Single thread rating may be higher than the overall rating, thread performance is just one component of the CPU Mark.
Search for

Mobile AMD Athlon 64 3400+

from the Featured Merchants below: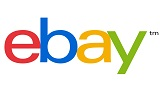 CPU Mark Relative to Top 10 Common Laptop CPUs



| | |
| --- | --- |
| Intel Core i7-8750H @ 2.20GHz | 12,404 |
| Intel Core i7-7700HQ @ 2.80GHz | 8,768 |
| Intel Core i7-6700HQ @ 2.60GHz | 8,129 |
| Intel Core i7-4710HQ @ 2.50GHz | 7,724 |
| Intel Core i7-4700MQ @ 2.40GHz | 7,690 |
| Intel Core i7-3630QM @ 2.40GHz | 7,581 |
| Intel Core i7-2670QM @ 2.20GHz | 5,878 |
| Intel Core i5-7200U @ 2.50GHz | 4,566 |
| Intel Core i5-3210M @ 2.50GHz | 3,828 |
| Intel Core i5-5200U @ 2.20GHz | 3,495 |
| Mobile AMD Athlon 64 3400+ | 511 |
| PassMark Software © 2008-2019 | |
Last 1 Baselines for Mobile AMD Athlon 64 3400+



| | |
| --- | --- |
| BL087341 - May 19 2013 | 539 |
| PassMark Software © 2008-2019 | |